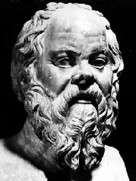 Mad Dog Referee Reports:
An Anonymous Online Survey
To answer any of the following questions in the affirmative, please click in the box to the left of the question. The resulting total number of affirmative answers to that question to date will appear in the box to the right of it. Although you can answer each question only once, you can visit this page repeatedly to answer questions you earlier left unanswered, or to view the most recently updated totals.

You have already answered 0 out of 15 questions.
Has an editor ever sent you a referee report on your paper or manuscript submission thatTotal